Description
Um beim österreichischen Lebensmitteleinzelhändler Billa reibungslos einkaufen zu können, laden Kunden die "Billa Scan & Go"-App, welche auf Basis des White Label-Scan & Go-System von Shopreme funktioniert.
Dieses digitalisiert alle Prozesse innerhalb des Einzelhandels. Mit der "Billa Scan & Go"-App scannen Kunden die gewünschten Produkte – darunter auch abzuwiegende Waren, Produkte mit Altersbeschränkung oder Frischethekenprodukte – und erhalten detaillierte Produktinformationen. Nach dem Scannen können die Produkte sofort in die Einkaufstasche gepackt werden, ohne dass Warenkörbe verwendet werden müssen.
Wurde der Kauf abgeschlossen, ist der nächste Schritt der Online-Zahlungsprozess direkt in der App. Shopreme bietet verschiedene Zahlungsmethoden und erstellt eine digitale Rechnung, so dass der Kunde den Laden verlassen kann, ohne jemals an der Kasse anzustehen. Um nicht nur Zeit, sondern auch Geld zu sparen, können die Kunden das Treueprogramm "JÖ Bonusclub" von Billa aktivieren und automatisch Bonuspunkte sammeln und alle Gutscheine – auch die postalischen – einlösen.
Ein ausführlicher Bericht über die "Billa Scan & Go"-App wurde in den Medien veröffentlicht. Das untenstehende Video beweist, dass auch in Zeiten sozialer Distanzierung das Einkaufen durch den vollständig digitalisierten Kassiervorgang noch einfach ist.
—
Shopreme is a white label scan & go system which digitalises all processes within the retail business.
To enjoy frictionless shopping at Billa, customers download the branded "Billa Scan & Go" App. They scan the desired products – including weight-products, age-restricted, or fresh counter products – and receive detailed product information. After scanning, the products can be packed in the shopping bag right away, no need to use shopping carts. Once the purchase is completed, the next step is the online payment process, directly in the app. Shopreme provides various payment methods and creates a digital invoice so the customer is ready to leave the store without ever standing in line at the cash register. To save not only time but also money, customers can activate Billa's loyalty program "JÖ Bonusclub" and automatically collect bonus points and use all vouchers – even the postal ones.
An extensive report about the "Billa Scan & Go" App was published in the media. The video below proves, that in times of social distancing shopping is still easy throughout the fully digitised checkout process.
Solution features
Solutions & Operations
Communication Technology
Data Analytics
Information Technology
About the solution
| | |
| --- | --- |
| Name: | shopreme |
| Technologie: | Scan & Go |
| Projektziel: | Verbesserung des Kundenerlebnisses / Improving the customer experience |
| Projektumfang: | - |
| Innovation: | - |
| Kosten: | - |
| Replizierung: | Bereit für unbegrenzte Rollouts / Ready for unlimited rollouts |
Use Favorite for your own search profile
Similar Cases
Award Sept. 2021
Retail Marketing & Service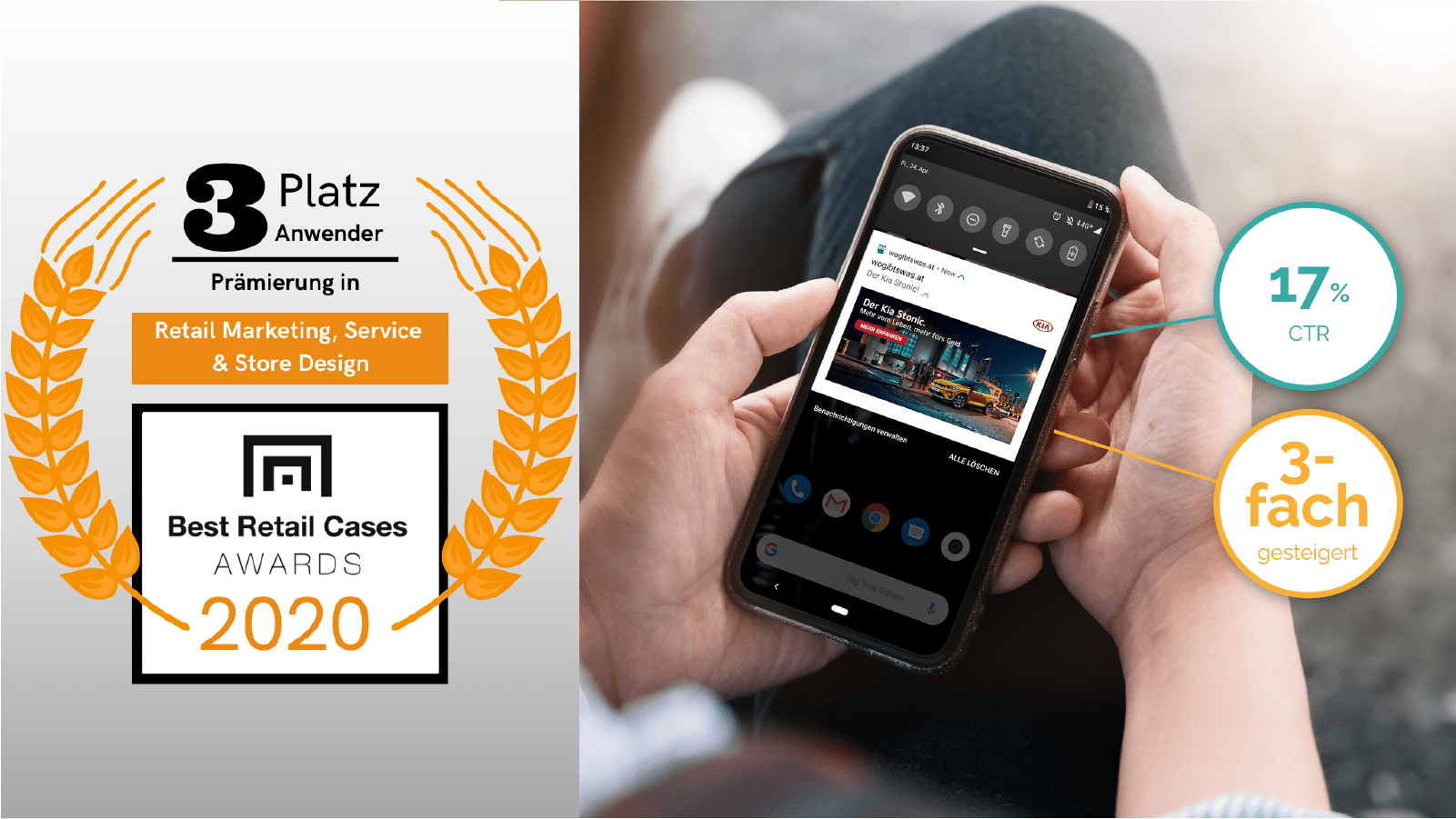 Award Sept. 2020
Retail Marketing & Service
KIA AUSTRIA Gesellschaft m.b.H.
KIA AUSTRIA Gesellschaft m.b.H.
Retail Marketing & Service
Award Feb. 2021
Retail Marketing & Service
Award Sept. 2021
Retail Marketing & Service