AI-powered skin type analysis tool from Perfect Corp.
Description
The AI-powered skin type analysis tool was implemented by Douglas in July 2022. It is a completely new, customized solution that allows customers to determine their skin type and other skin characteristics via the DOUGLAS app. The skin analysis is based on AgileFace® tracking technology, a patented technology from Perfect Corp. that enables ultra-accurate virtual makeovers with extreme performance and is supported by state-of-the-art AI-powered deep learning technology.
Users simply scan their face with their smartphone camera in the DOUGLAS app and in just a few seconds the algorithm recognizes their skin type and other skin characteristics. Further product preferences in terms of allergies and ingredients can be specified manually. The skin type determined, in conjunction with the moisture, oiliness and wrinkle values of the face, forms the basis for specific product suggestions. The product suggestions are thus precisely tailored to the skin type and the individual preferences as well as needs of the customers. The skin analysis is part of the DOUGLAS Beauty Profile, which is also new and in which customers can store personal information and preferences. In the future, customers will be able to specify additional preferences and use additional analysis tools. The advantage: You receive even more individual product recommendations, care guides and inspiration.
Use Favorite for your own search profile
Contact Me
Schedule a showing?
Similar Cases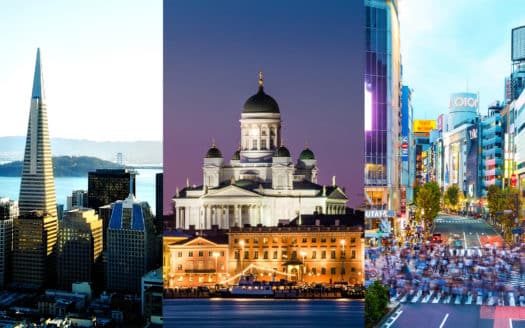 with Immersal
The Immersal City-Scale is designed for ease of use, allowing mobile network operators to integrate it into their existing infrastructure seamlessly. This eliminates the need for complex and costly deployments, making the technology accessible to a wider range of businesses. Immersal is dedicated to bringing the most advanced and innovative technologies to t
...
NRF Retail`s Big Show
Retail Technology
with Best Buy
With Wipro's iShelf Insights, associates can drive compliance in visual merchandising and ensure shelves are fully stocked. With the solution, associates can capture a shelf image, detect anomalies in real time (e.g. misplaced items or missing items), generate real time error reports for corporate, and execute corrective actions on the fly. This drives
...
NRF Retail`s Big Show
Retail Technology
with L'Oreal, Estee Lauder, Mondelez, Calvin Klein and many others.
Online shopping can be a tedious and uninspiring experience, with many websites offering dull feeds and achieving low conversion rates. It's difficult to recreate the excitement and engagement of shopping in a physical store. But ByondXR is here to change that. The innovative platform uses immersive 3D simulations to bring the in-store experience onlin
...
with Benchmarking
Unacast provides the industry's most accurate location data, with our foot traffic data showing a historical correlation of .93 with ground truth data. Hundreds of retail brands trust Unacast due to our rigorous focus on methodology and high level of transparency with our clients. Unacast helps retailers around the world with things like site selection, comp
...