Coin-counting solution kiosk
Description
Consumers trust Coinstar® kiosks to provide a convenient and reliable coin-counting solution. We've built our reputation on 25 years of customer service and more than one billion successful transactions since our first kiosk was installed in 1992.
With nearly 20,000 kiosks worldwide, Coinstar kiosks are easy to find and use. In fact, 90% of the U.S. population lives within five miles of one. Each year, Coinstar processes 43 billion coins, helping customers turn their loose change into cash, a NO FEE eGift card, or a charity donation.
When consumers think about coin counting, they think of Coinstar. Consumers trust us to count their loose change quickly and consistently, and we strive to make sure our customers have the best coin-counting experience. That responsibility drives everything we do, and our dedicated customer service team is available seven days a week to answer questions and resolve concerns.
Our focus on convenience and dependability has enabled Coinstar to become the leader in self-service coin counting.
WiFi
RFID
Beacons
Digital Sinage
Solutions:
Ticketing
Solution features
Solutions & Operations
Information Technology
Case Location


Use Favorite for your own search profile
Contact Me
Schedule a showing?
Similar Cases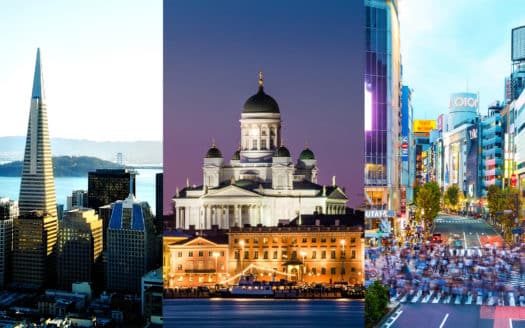 with Immersal
The Immersal City-Scale is designed for ease of use, allowing mobile network operators to integrate it into their existing infrastructure seamlessly. This eliminates the need for complex and costly deployments, making the technology accessible to a wider range of businesses. Immersal is dedicated to bringing the most advanced and innovative technologies to t
...
NRF Retail`s Big Show
Retail Technology
with Best Buy
With Wipro's iShelf Insights, associates can drive compliance in visual merchandising and ensure shelves are fully stocked. With the solution, associates can capture a shelf image, detect anomalies in real time (e.g. misplaced items or missing items), generate real time error reports for corporate, and execute corrective actions on the fly. This drives
...
NRF Retail`s Big Show
Retail Technology
with L'Oreal, Estee Lauder, Mondelez, Calvin Klein and many others.
Online shopping can be a tedious and uninspiring experience, with many websites offering dull feeds and achieving low conversion rates. It's difficult to recreate the excitement and engagement of shopping in a physical store. But ByondXR is here to change that. The innovative platform uses immersive 3D simulations to bring the in-store experience onlin
...
with Benchmarking
Unacast provides the industry's most accurate location data, with our foot traffic data showing a historical correlation of .93 with ground truth data. Hundreds of retail brands trust Unacast due to our rigorous focus on methodology and high level of transparency with our clients. Unacast helps retailers around the world with things like site selection, comp
...