Description
With Wipro's iShelf Insights, associates can drive compliance in visual merchandising and ensure shelves are fully stocked. With the solution, associates can capture a shelf image, detect anomalies in real time (e.g. misplaced items or missing items), generate real time error reports for corporate, and execute corrective actions on the fly. This drives labour efficiencies and enables shop floor visibility to visual merchandisers. Wipro deployed this solution for a leading hi-tech CPG brand (Microsoft) selling merchandise through a leading electronics retailer (Best Buy), thereby ensuring compliance in visual merchandising.
USP: Using AI-based data for object identification and pattern recognition to detect anomalies like missing or misplaced items in real time and enabling enterprise-wide compliance reporting by store and fixture. It is very quick and easy to implement, and provides access to data that would not be available under normal circumstances.
Benefits: The AI-based shelf compliance system offers an unprecedented level of accuracy and convenience for measuring stocks, eliminating the need for manual labor or human input. With rapid integration capabilities, you can have the basic functionalities up and running within weeks and the option to add features as needed.
Use Favorite for your own search profile
Similar Cases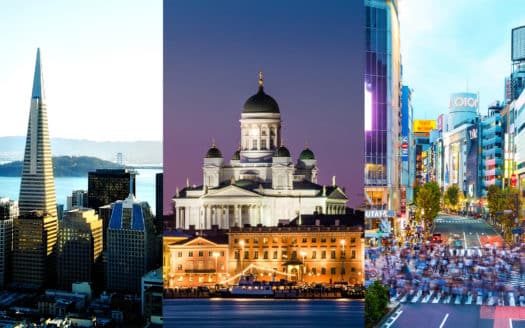 with Immersal
The Immersal City-Scale is designed for ease of use, allowing mobile network operators to integrate it into their existing infrastructure seamlessly. This eliminates the need for complex and costly deployments, making the technology accessible to a wider range of businesses. Immersal is dedicated to bringing the most advanced and innovative technologies to t
...
NRF Retail`s Big Show
Retail Technology
with L'Oreal, Estee Lauder, Mondelez, Calvin Klein and many others.
Online shopping can be a tedious and uninspiring experience, with many websites offering dull feeds and achieving low conversion rates. It's difficult to recreate the excitement and engagement of shopping in a physical store. But ByondXR is here to change that. The innovative platform uses immersive 3D simulations to bring the in-store experience onlin
...
with Benchmarking
Unacast provides the industry's most accurate location data, with our foot traffic data showing a historical correlation of .93 with ground truth data. Hundreds of retail brands trust Unacast due to our rigorous focus on methodology and high level of transparency with our clients. Unacast helps retailers around the world with things like site selection, comp
...
with Crate&Barrel
Crate&Barrel uses the Glympse location data platform to enhance their product delivery by providing real-time geolocation visibility and transparency as to when their customer can expect to receive the goods they purchased. Crate&Barrel uses the Glympse En Route and the Glympse Software Development Kit (SDK) to provide real-time geolocation services
...