Intelligent assistant for in-store tasks
Fressnapf Tiernahrungs GmbH
Description
From now on the intelligent assistant MIA supports the Fressnapf store employees with their tasks on a daily basis.
MIA aims to simplify and re-think in-store processes.​ It provides the employees in the Fressnapf stores not only with an overview to manage daily tasks, but also with an improved cooperation and transparency of all processes, shown in one single place, irrespective of their origin. The Fressnapf headquarter and the store manager can add new tasks with several helpful information such as description, status, due date and assignment of an order.
The current and upcoming tasks are clearly defined and described for the employees responsible or left open unassigned. The employees can easily see what should happen in the store and at what point of time. If they notice that someone on their team has too much on their plate or gets ill, the store manager (and soon the employees as well) can simply assign the task to someone else. This ensures a fair and consistent workload amongst all employees, since you can easily see what each person is working on.
With MIA, we are equipping Fressnapf employees with a tool to facilitate the organization and administration of their work. Activities are decoupled from the office and shifted to the sales floor. In doing so, Fressnapf acts sustainably, streamlines processes and ensures that the required information is accessible as quickly as possible. The time saved by the paperless work allows our employees to respond even more to the (consulting) wishes of our customers.
About the solution
| | |
| --- | --- |
| Name: | MIA – My intelligent assistant |
| Technology: | Angular Progressive Web Application based on microservice architecture |
| Project goal | In contrast to the previous paper-based administration in which the employees had to sign every task, MIA keeps all tasks of different sources organized and reduces the stress-level while keeping employees centralized on one page. The planning can easily and quickly be adjusted, no matter what happens. Moreover, the employees get a better overview of which colleague is working on which tasks and in which time frame the tasks are scheduled. |
| Project scope: | Based on the insights of an international survey, several Design Thinking workshops and technical assessments with the Fressnapf stakeholders, the team has held three Design Sprints and created a clickable prototype already validated through user testings. After that, the solution architecture was defined and the first MVP was developed in approximately 6 Months based on Scrum and agile team structures. The followed go2market strategy and roll out in Fressnapf stores in Germany, allowed the users to test MIA under real-life conditions to detect new requirements. Through user research and constant testing, the employees were actively involved in co-creating and improving "their" app at every stage of development. This way it could be assured that the final app offers a real value to the Fressnapf employees as they represent the end-users of MIA. As the application is being rolled out internationally, specific requirements of other European stores had to be addressed as well. Our personas are defined by a retail industry setting and considerably low commitment for new technologies. |
| Innovation: | So far in-store applications come across quite complex, comprehensive and not very user friendly. MIA breaks this pattern with its intuitive user interface and positive user experience across all touch points. The user benefits from a centralized knowledge management with an integrated task and incident management in one solution. |
| Costs: | The special condition under which MIA was developed, was a user-centered approach in a retail industry setting. Fressnapf's vision of technically enabling and personally supporting store employees by listening to their stated needs, was the initiative for creating an in-store app, that fundamentally simplifies their daily work routine. |
| Replication: | In the near future MIA will offer on-demand self-service support, including knowledge management as well as the support of channel integrations. This allows the employees to build a central hub for scaling teams that need to organize and access crucial content to get work done and enable these employees to become a true help for their customers. |
Use-Case customer:
Fressnapf Tiernahrungs GmbH
Location: Westpreußenstraße 32–38, 47809 Krefeld, Germany
Use-Case-Region: D-A-CH
Website: www.fressnapf.com
Case Location


Use Favorite for your own search profile
Similar Cases
STI Group Inspiration-Store
STI Group Inspiration-Store
Award Sept. 2022
Retail Technology
GALERIA Karstadt Kaufhof GmbH
GALERIA Karstadt Kaufhof GmbH
Award Sept. 2022
Retail Technology
Globetrotter Ausrüstung GmbH
Globetrotter Ausrüstung GmbH
Award CH 2022
Retail Technology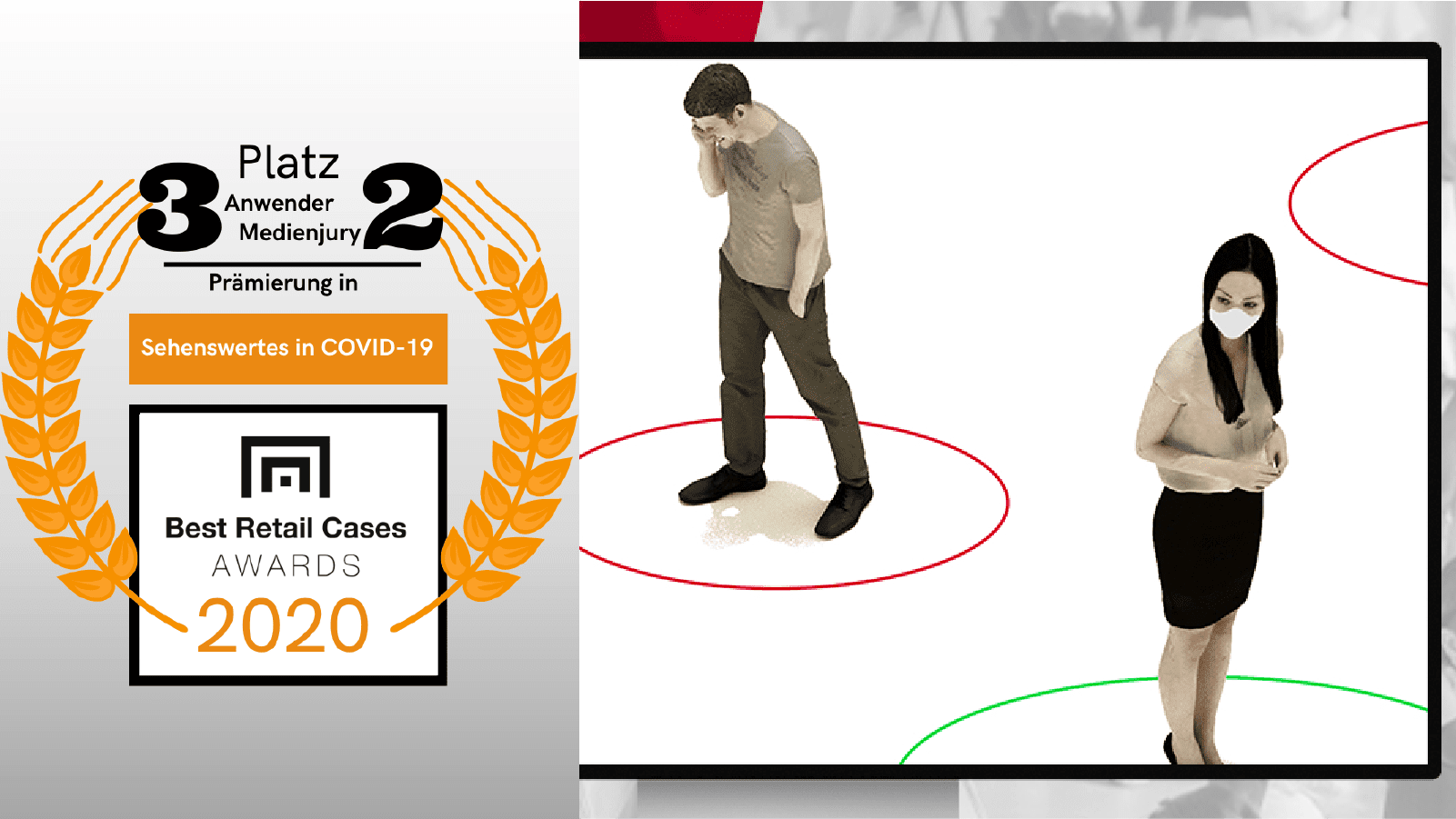 Award Sept. 2020
Retail Technology
Aldi Süd, Aldi Nord, Aldi Suisse, Lidl DE, Lidl CH, Migros, Coop, Edeka
Aldi Süd, Aldi Nord, Aldi Suisse, Lidl DE, Lidl CH, Migros, Coop, Edeka