The Jury of the Best Retail Cases Awards
What did the jury say in the last round?
Angelique Szameitat
Editor-in-Chief, GFM Nachrichten - Digital für Handel und Marketing
Angelique Szameitat, who trained in advertising, has been editor-in-chief of GFM Nachrichten since 2004. The paper is the industry magazine for the mobile industry and also keeps a close eye on social media, commerce and location-based services. Trained in an advertising and press agency, she and her husband founded 11 Prozent Communication in 2002, an agency house specializing in PR, events and marketing in the new digital market. In 2004, the founders of 11 Prozent Communication began publishing GFM Nachrichten.
Steffi Simone Müller
Editor-in-Chief, MARKANT Magazin - Fachmagazin für Fach- und Führungskräfte in Handelsunternehmen
After various journalistic positions at the Schwarzwälder Boten and many years as an expert for new media at Striebel & John, a company of the ABB Group, she took over an editorial position at the trade magazine "Rundschau für den Lebensmittelhandel" at the publishing house Medialog in Gaggenau in 2005. In 2007, she was appointed head of the food department for the trade magazine. Since 2014, she has been Editor-in-Chief of MARKANT Magazin, the cross-media trade magazine for specialists and executives of the MARKANT Group.
Mag. (FH) Margaretha Jurik
Editor-in-Chief, Cash.at
Editor-in-chief for the trade magazine CASH: Mag. Margaretha Jurik (38) takes over editorial responsibility for the trade magazine CASH Print, the online platform cash.at. Trade journalism is both a passion and a profession for the trained media manager and journalist: "It's the stories that need to be told, the people that need to be reached, the developments that need to be tracked down and assessed." For 35 years, the practical and service-oriented B2B magazine CASH has played a leading role in the industry.
Julia Pott
Editorial, iXtenso -Magazin für den Einzelhandel
After her studies, Julia Pott gained initial experience in digital marketing and product development. After training as an online editor at beta-web GmbH in the Retail division, she now oversees the online magazine iXtenso – Magazin für den Einzelhandel – as editor-in-chief.
Matthias Hofmann
Senior Account Director Enterprise, Scala
Matthias Hofmann was able to build up his knowledge in the areas of hardware, software as well as system integrations over the last 10 years with well-known international service providers. He clearly holds the opinion that the occasion, i.e. the communicative idea, drives the use of technologies and not vice versa. Therefore, he always puts the "user view" or the "customer experience" in the foreground for all projects – which does not mean that innovative technologies are dispensed with.
Katharina Walter
Founder & CEO, Findeling - die besten Läden in Städten finden
Tina Plewinski
Editorial, Amazon watchblog & Händlerbund
Tina Plewinski has been working for the Händlerbund since 2013. As online editor for the info portals OnlinehändlerNews and Amazon Watchblog, she deals with the world of online retail, new industry trends, exciting services and modern marketing strategies on a daily basis. She has a particular soft spot not only for coffee and literature, but also for the tech giant Amazon.
Christian Erxleben
Editor-in-Chief, BASIC thinking
Christian Erxleben has been Editor-in-Chief of BASIC thinking since the end of 2017. Previously, he was Head of Social Media and Head of Social Media at BASIC thinking. Through his work in the social media and marketing department of INTERNET WORLD Business, at the newsdesk of Focus Online and through his journalism studies as well as his editorial traineeship, he has gained several years of in-depth experience in the areas of editing and social media management.
Christiane Manow-Le Ruyet
Editor-in-Chief, eCommerce Magazin
As Editor-in-Chief, she is responsible for the online and offline content of the e-commerce magazine and is continuously expanding business relationships. Her strong communication skills stand her in good stead. She also works closely with the sales department to ensure commercial success as well. Likewise, Christiane Manow-Le Ruyet is entrusted with developing new products in order to bind the target group even more strongly to the e-commerce magazine.
Vanessa Göbel
Editor-in-Chief, Markenartikel-Magazin
Vanessa Göbel has been Editor-in-Chief of markenartikel – Das Magazin für Markenführung, published by Hamburg-based New Business Verlag, since 2018. She has been with the title published by Markenverband, Berlin, for 13 years – first as editor, then later as chief of staff. For the trade journal, she reports on companies and presents their brand management strategies and management concepts in portraits and interviews. In addition, there are background reports and interviews on trademark law and trade.
Dunja Koelwel
Editorial management, gi Geldinstitute, vb Versicherungsbetriebe, IT4Retailers
Dunja Koelwel has been working in the media industry since 1998. After studying law, she first completed a PR traineeship and then earned her first journalistic spurs in the editorial departments of well-known ICT trade magazines. Her focus is primarily on aspects of the commercial Internet with a focus on payment, banking, retail & fulfillment. She has been working as a freelancer since 2002 and has had publications in almost all German ITK media as well as various book publications. She was editor-in-chief of e-commerce magazine for more than 12 years, responsible for the conference content of Ebner Media Group for several years and is editor-in-chief of gi Geldinstitute, vb Versicherungsbetriebe and IT4Retailers since 2020. She has been a member of the jury for the Bundesdruckerei's eIdee competition several times and twice co-organized the colloqium "Cross-Channel 2020 – Digital Natives in Focus" with Dr. Kai Hudetz from ECC Handel.
For over ten years (2010-2020), she and co-founder Ulla Coester oversaw the blog www.xethix.com, dedicated to the impact of society's increasing digitalization.
Bernd Ohlmann
Press spokesman, Handelsverband Bayern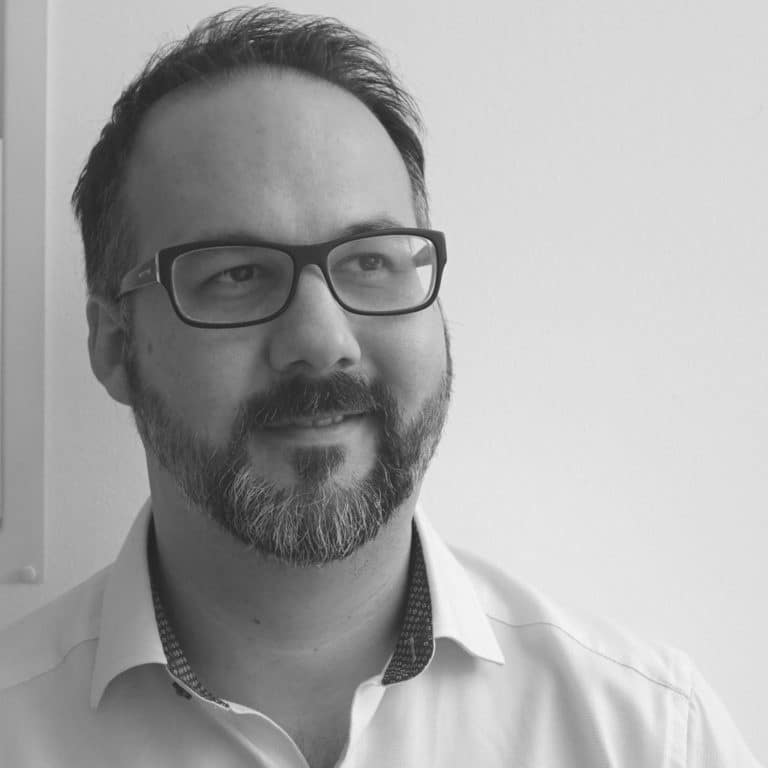 Wennaël Würmli
Editor-in-Chief WERBETECHNIK / WNP Verlag
Angela Krause
Management, dLv Deutscher Ladenbau Verband
She manages the office of the dLv German Shopfitting Association. She has been working for the industry in various fields since 2000. She is responsible for the press and public relations work of the dLv and is in charge of the events in the dLv. She writes professional articles and gives lectures. Angela Krause is a lawyer, married and lives near Würzburg.
Christina Grießer
Florian Hermsdorf
Vice President New Business, kassenzone.de
Frank Keilacker
Editor, GFM Nachrichten-Digital für Handel und Marketing, POS connect Blog & News